YOUR LOCAL SEWER EXPERTS
AFFORDABLE PRICES & EMERGENCY SERVICE
welcome to Joe's plumbing & Heating Co.
A TRUSTED PLUMBING COMPANY IN SEATTLE, WA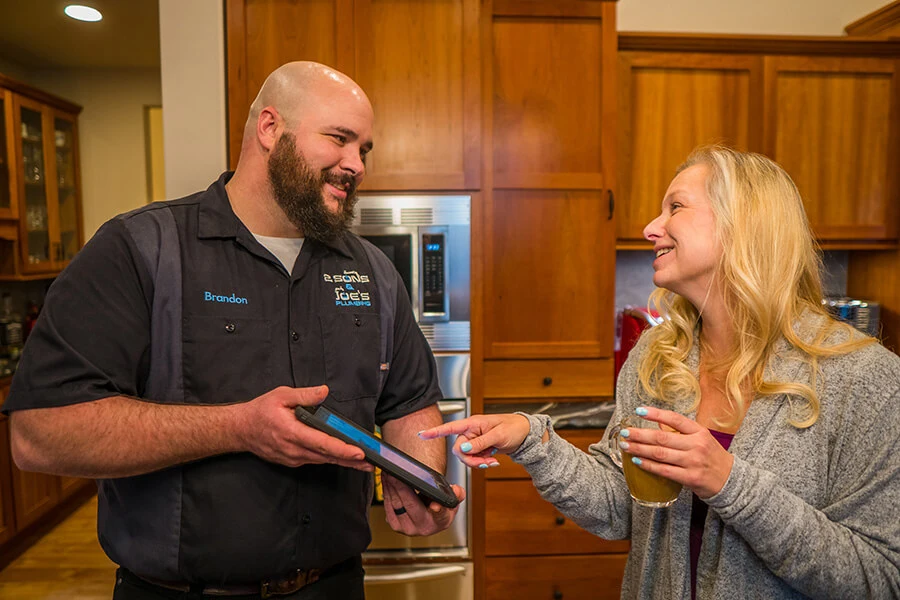 Do you have 24 hour Plumber Seattle Washington needs? Just remember that not all plumbers provide the same level of work. Not all plumbers are  equal: having serviced the Seattle Washington area we know what it takes to creating a happy customer. High quality plumbing services backed by licensed plumbers who are dedicated to making your plumbing plumbing go away.
We have highly credible plumbers Whenever you find yourself in the middle of a plumbing emergency, call us. From handling large sewer line repair jobs to small kitchen sink issues we here at Joe's try to handle it all.
SOME OF THE SERVICES WE OFFER
Water Heater Repair and Maintenance.
Water heaters must be properly maintained in order to have a long life-span. We have plumbers that specialize in water heater repair services.
Whether your water heater needs to be replaced or repaired, we can help you if you live in Seattle or surrounding areas. If you need to replace your water heater replaced, our plumbers can help you decide whether a tank or tank less water heater is right for you.
Garbage Disposal Repairs
Sewer Line Clean Outs
Water Heater Installations
Trench less Sewer
HAVING PROBLEMS WITH PLUMBING? WE CAN WORK TOGETHER AND SEE WHAT OPTIONS ARE BEST FOR YOUR WATER HEATER OR TANK LESS HEATER NEEDS. WE CAN WORK ON 28 GALLONS, 40 GALLONS, 50 GALLONS, 75 GALLONS, AND 100 GALLONS WATER HEATERS. CALL JOE'S PLUMBING & HEATING CO. FOR YOUR PLUMBER SEATTLE NEEDS
Your Sewer line is a an important part of your home. When you experience drain line backups and slow drains and clogs this could be the time for you to cal Seattle Plumbers Washington by Joe's Plumbing & Heating Co. website. Using technology we can determine the state of your pipes and know if there are possible tree root intrusions, pipe breaks, or any items that could be blocking the line.
How do you know that you are having issues with your sewer ? Are you hearing strange noises from your toilet ? Do you lack water in your toilets ? Slow draining bathtub or the ability not to drain ? Noticeable sewage coming into your toilet ? If you are having any of these issues please feel free to call us for your Plumber Seattle needs
When you need hydro jetting then give us a call. Hydro jetting is the process when you use high pressure water to clean pipes. When one uses a hydro Jetting service unlike that or traditional snakes, the hydro jetting gives you a more deeper cleaning of the pipes. That is because the water breaks down many things from tree roots to clogs. Where as a snake clears a pipe hydro jetting cleans out the pipe.
Whether you are needing drain cleaning or entire jetting services, then Joe's Plumbing & Heating Co. can possibly be the Plumber Seattle you need to send you skilled service providers to assist you with your plumbing needs.
As a family-owned and operated company since 1995, building relationships with our customers is an integral part of how we do business. This means always providing friendly and courteous service, with the intent of gaining lifelong customers. As a business built on integrity, honesty, and professionalism, we believe in charging by the job, not by the hour.
Our focus on customer service can be seen in the positive reviews the company has received over the years. We can help assist with copper and pex repipes. As a repipe provider we can replace old pipes with brand new copper and get rid of old pipes in your Seattle home that include old rusty galvanized pipes or broken down clay pipes. Regardless of what you need give us a call at (206) 690-3362 and we can see how we can help you.
Drain & Sewer Clogging
Cracked or Collapsed Sewer Pipes
Broken Water Heating Elements
Dripping Faucets
Frozen Drain and Sewer Pipes
Affordable Plumbing

LOOKING FOR A QUALITY AND AFFORDABLE PLUMBER FOR YOUR