Repipes & Remodels Services Near Seattle Region, WA
We understand that the original piping in our homes might produce rusty, yellowish, or low-pressure water. If you are constantly experiencing plumbing issues, it may be time to think about repiping or remodeling your home. We are a leading company offering whole-home repiping & remodels, pipe replacement, and maintenance services across the Greater Seattle region. The plumbing solutions we deliver at Joe's Plumbing are quick and cost-effective, ensuring that you are left with complete peace of mind.
Consider replacing or remodeling your home plumbing if you suffer from leaks in pipes, rusty water, low water pressure, or slab leak problems. We are licensed and certified technicians with years of experience in handling repipes & remodel projects to ensure you get the best-in-quality service within a minimum time and budget. Get in touch with us to schedule a free consultation for your repipes & remodels throughout the Greater Seattle area. Give us a call at (206) 690-3362!
Affordable Repipes & Remodels Services For Your Home Needs
Are you planning to renovate the kitchen, upgrade the bathroom, or need help installing countertops, cabinets, or new fixtures? We can help give you a perfect look at your home or business from our experienced Seattle plumber experts at Joe's Plumbing & Heating Co.. We provide a full range of remodeling services, from repiping & remodeling to home renovation & fixture replacement & installation. We are a locally-owned and operated plumbing company providing scheduled and on-demand services for your home or business needs across the Seattle area. We can provide you with the right plumbing fixtures for any remodel, whether it's a small bathroom or a kitchen overhaul. Services we provide at Joes' Plumbing Co. include;
Repipes & Remodels
Bathroom/Kitchen Remodels
Kitchen Remodeling/Renovation
Toilet Replacement
Our repiping and drainage specialists use the latest tools in plumbing technology to estimate your plumbing relocation and get the job done quickly and efficiently. Contact us today at (206) 690-3362 to get the best-in-quality repipes & remodel services in Seattle, WA.
Get Prompt Repipe & Bathroom Remodeling Services at Your Home
Being a reputed repipe and remodeling contractor in Seattle, we at Joe's Plumbing & Heating Co. offer prompt and reliable repipe & remodel services that meet your on-demand plumbing needs at affordable prices. Our experienced repipe & remodels specialists can help with all your home plumbing and fixture repair and replacement needs on time. Schedule a quick call at (206) 690-3362 to speak with our skilled Seattle plumbers.
Get In Touch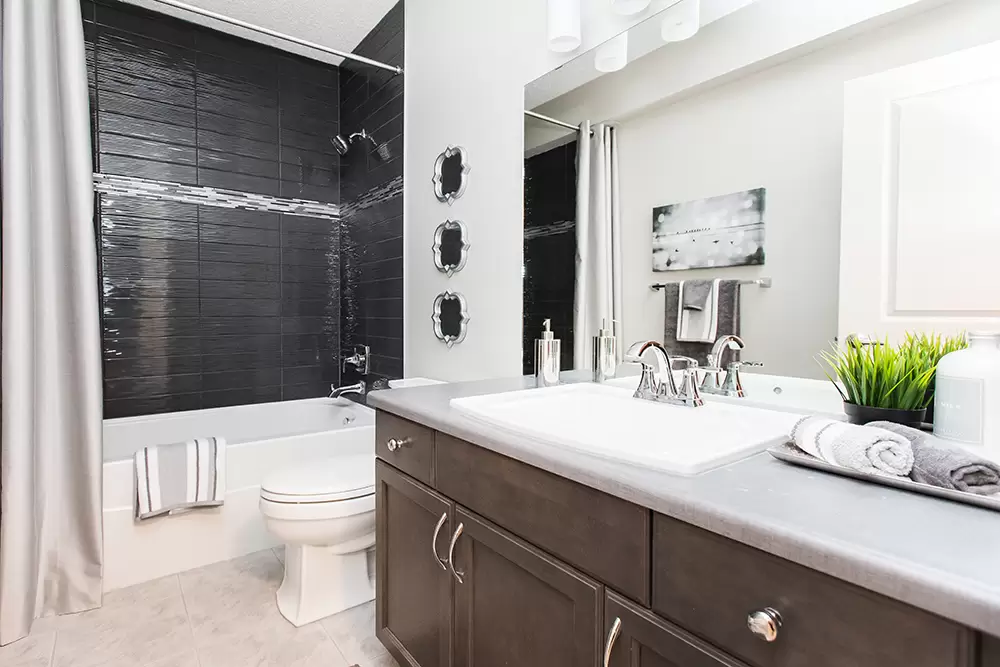 Professional Repipes & Remodels Service For Your Residential Needs
We understand that careful planning and efficient use of space will solve most plumbing problems that arise from remodeling. In addition to our expertise, we can help save you time and money when it comes to repiping and remodeling services near Seattle and its surrounding areas. At Joe's Plumbing, we use only the most advanced technology when planning and installing your plumbing or renovating your entire home with the new fixture installation. We offer a full range of plumbing remodeling and repiping services to fit your residential and commercial plumbing needs. If you hire our repiping & remodeling specialists, you will enjoy the following benefits;
Best & Affordable Pricing
Timely Customer Service
Licensed, Experienced Plumbers
Customer Satisfaction Guaranteed
If you have a clogged toilet, repiping issue, or a remodeling project, let us handle it while you go about your daily routine. It's our goal to provide you with the same-day service and the best prices. Give us a call today!
Emergency Repipes & Remodels Services For Your Home Needs
Are you tired of searching for the best and most affordable repipes & remodel services in Seattle, WA? No worries! We are here to help you with all your home or commercial plumbing needs at a significantly reduced cost and time. We are committed to providing on-demand repipes, bathroom/kitchen remodels, or toilet repair & fixture installation throughout the Seattle area. Call (206) 690-3362 to speak with our experienced plumbing professionals today!
Contact Us Today
Why Joe's Plumbing & Heating Co. Co. For Your Repipes & Remodels Project
Joe's Plumbing Co. is a family-owned and fully insured plumbing business committed to providing quality repipes and remodels services that your home needs in Seattle, WA, and the surrounding areas. The pipes will indeed wear and tear after a certain period and require proper maintenance. If your pipes are damaged, you are at high risk of getting low-pressure water, corrosion-prone, smelly, dirty, etc. Consumption of such water can result in serious health problems, which is why you must replace or repair them as soon as possible if you notice or sense that something is wrong with them.
Joe's Plumbing has a crew of highly skilled plumbing professionals who can handle any plumbing problem at the lowest price. We are always on call around the clock. In addition to extending the shelf life of your pipes, we can help you maintain them properly for many years to come. No matter what plumbing emergency you may be dealing with, feel free to contact us today at (206) 690-3362!