Trusted Commercial Plumbing Services In Seattle, WA
We understand commercial plumbing is much more complex than your residential plumbing system. You often don't realize anything is wrong until you see the problem when the plumbing in your building stops working. If you are a homeowner or commercial building owner having some plumbing issues in your commercial plumbing, you need to consider calling a reliable Seattle plumbing professional for help. We at Joe's Plumbing & Heating provide fast and reliable commercial plumbing services in Seattle and surrounding areas. You can save a lot of time and money by hiring skilled plumbers from a leading Seattle plumbing company like Joe's Plumbing & Heating for your plumbing repair or maintenance. Our commercial plumbers are educated and trained to handle any small or serious plumbing issues with your plumbing systems and get the job done right in no time.
If you are searching for the best and most affordable commercial plumbing services neat the Greater Seattle area, Joe's Plumbing & Heating is an ideal choice for your plumbing needs. You can rely on our skilled and experienced Seattle plumbers for all your plumbing repair, maintenance, or installation needs on time. Schedule a free consultation to speak with our licensed plumber technicians today!
Premier Plumbing Services For Your Commercial Needs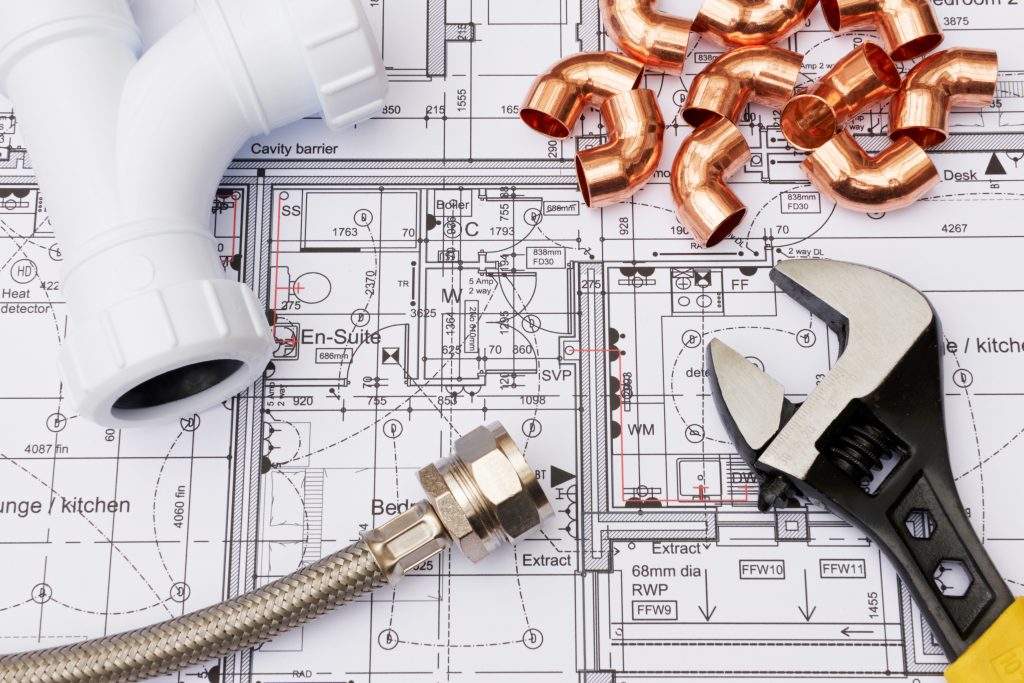 Joe's Plumbing & Heating Co. is a trusted and reliable plumbing company providing top-rated commercial plumbing services for your commercial as well as residential needs in the Greater Seattle area. We are a proficient team of licensed plumbing professionals with proven years of experience in handling and maintaining commercial plumbing of all sizes and structures without any hassle. If you choose to hire our skilled Seattle plumbers for your plumbing fixtures, water leakages, or burst pipe repairs or need help with the installation of new plumbing, you can be assured that your plumbing is in the right hands. Choosing our commercial plumbing services can help you take advantage of;
24/7 Round-The-Clock Availability
Same-Day Plumbing Repairs
Reduced Maintenance Costs
Avoid Future Plumbing Problems
Are you a business owner experiencing damaged garbage disposals, broken water heaters, leaky pipes, or clogged drains with your commercial plumbing issues? Count on Seattle plumbers at Joe's Plumbing & Heating for all your commercial plumbing repair, replacement, and maintenance. When you call us, we will have someone get back to your commercial place, diagnose the issues, and determine the best plumbing solution to fix the problem in minimum time and cost. Contact us today and get professional commercial plumbing services near Seattle and its surrounding area.
Get Quality Commercial Plumbing Services At Your Doorstep
Are you having plumbing problems and need experienced plumbers to assess your commercial property and fix the issues in a quick turnaround time and budget? You can rely on our skilled Seattle plumbers to keep your plumbing system up & running smoothly all year long. We at Joe's Plumbing & Heating understand that even the smallest leak can disrupt the entire plumbing system and may cause big problems. If that is the case with your commercial plumbing system, you can hire our licensed Seattle plumbers to get the job done perfectly on time. Don't wait until it gets too late. Give us a call today!
Emergency Commercial Plumbing Services For Your Business
Being a reputed plumbing company in Seattle, we at Joe's Plumbing & Heating provide emergency commercial plumbing services at affordable prices. If you own a commercial property with recurring plumbing issues during the odd time, you should consider hiring emergency professional plumbing services to meet on-demand plumbing needs in no time. The plumbing in commercial buildings is similar to the plumbing in homes in that regular maintenance prevents serious problems from arising. We not only specialize in emergency work but also carry out routine maintenance and inspections to ensure the safe and smooth operation of your commercial plumbing system. At Joe's Plumbing & Heating, we are committed to providing a comprehensive range of services, including;
Broken Sewer Lines
Burst Pipe Repairs
Clogged Sinks
Leaky Pipes
When you have an experienced plumber like Joe's Plumbing & Heating come in and inspect the integrity of your plumbing system, the chances of a burst pipe or backed-up drain are very small. We are the best in the plumbing industry and have been serving industrialists with the best service possible. Need a fast and reliable commercial plumbing service for your industrial in Seattle and its surrounding area? Call Joe's Plumbing & Heating to schedule your next industrial drain cleaning, burst pipe repairs, or maintenance appointment.
Fast Commercial Plumbing Repair & Maintenance Services You Need
A plumbing company that has the right experience and personnel to make a difference is essential for commercial plumbing issues, which can cause financial loss and costly property damage. Call Joe's Plumbing & Heating in the Seattle, WA area & we will have our plumbing experts come over to your place, inspect the issues, and determine the best solution to fix the issues in minimum time and budget. If you need instant plumbing repair, water-drainage problems, or clogged cleaning, you can rely on skilled Seattle Plumbers at Joe's Plumbing & Heating. Call us today to get the best-in-quality plumbing and maintenance services on time.
Why Choose Joe's Plumbing & Heating For Your Commercial Plumbing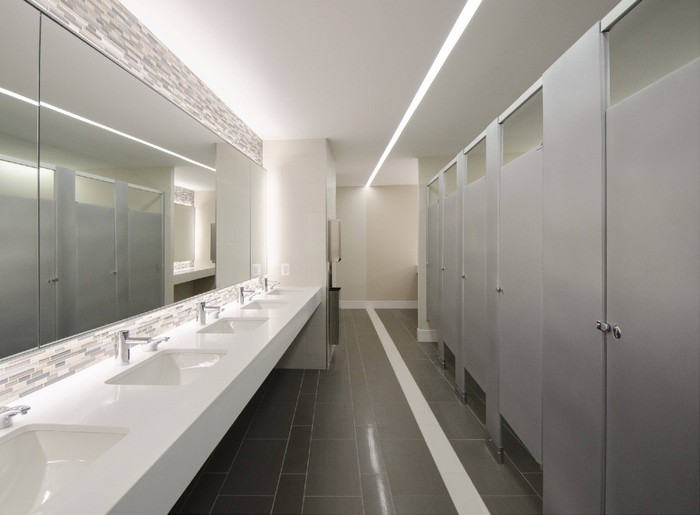 We are a locally-owned plumbing company providing the highest quality plumbing services as quickly, efficiently, and courteously as possible is the concept behind our quality service and utmost customer satisfaction. Our team of experts understands that prompt and expert repair is imperative when a toilet overflows or pipes freeze. We promise to dispatch them within the hour of your call to ensure you get high-quality commercial plumbers in Seattle the same day you call. Our commercial plumbers will solve your problems quickly and efficiently, so you won't have to worry about waiting days to get service in Seattle.
In addition to working with commercial contractors and industrialists to complete plumbing jobs on time and within budget, Joe's Plumbing & Heating is a reputed plumbing company that gets commercial jobs done, whether it is about repairs in restaurants or retail centers, tenant improvements, or installation in high-rises or low-rises. We are confident in taking on highly diverse projects due to our expertise and extensive experience as commercial plumbers. If you are commercial developers or contractors looking for skilled Seattle plumbers for your plumbing repair, cleaning, or maintenance, we can help. Contact us today to get the best-in-quality commercial plumbing services at affordable pricing.