Bremerton Gas Furnace Repair
When you need gas furnace repairs in Bremerton, WA, you can turn to Joe's Plumbing Co. Elevated heating bills, loud sounds, and unpleasant odors signal immediate need for a Bremerton gas furnace repair. It is crucial to address the issues before they turn more critical, requiring costly repairs. While minor adjustments may fix the problem, you must seek professional Bremerton gas furnace repair for better service.
Do not let your furnace frustrate you with its poor performance and high bills, especially when we are here! Our Bremerton gas furnace repair team can precisely perform a tune-up and cleaning to fix the parts that may cause unnecessary damage in the future. We offer:
Floor furnace repair
Furnace gas valve repair
Furnace gas leak repair
Home gas furnace repair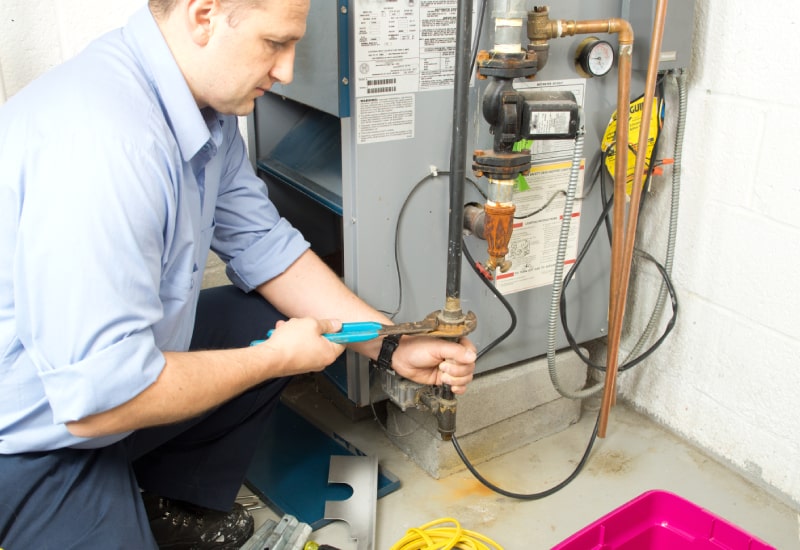 Moreover, we use the latest and compliant methods and cutting-edge tools to perform Bremerton gas furnace repair. We offer services per your schedule to ensure it does not interfere with your routine. So, call us now at (206) 690-3362 to avail of our services.
Speak To Us
Bremerton LP Furnace Repairs
Has the cold winter claimed your gas furnace as a casualty? Well, it is nothing our Bremerton LP furnace repairs can not fix! Joe's Plumbing Co. has been serving Bremerton LP furnace repairs for years and has groundbreaking experience.
We are known for exceptional customer service, reasonable pricing, and adept craftsmanship. We will assess your system and recommend the ideal Bremerton LP furnace repairs to fix it for a long time. We can help with:
Repair furnace ignitor
Emergency furnace repair
Propane furnace repair
Commercial furnace repair
You can call us at  (206) 690-3362 for Bremerton LP furnace repairs whenever you suspect something wrong with your system. Furthermore, our technicians will effectively handle any Bremerton LP furnace repairs service to mitigate heavy expenses.
Speak To Us
Bremerton Gas Furnace
Do you need high-quality Bremerton gas furnace repair and maintenance? Look no further than Joe's Plumbing Co.! Regular Bremerton gas furnace repairs and tune-ups can save you time and money. That is why we offer optimal services to keep your system up and running without any hitches.
We are fully licensed, insured, and trained to offer the highest quality Bremerton gas furnace service, from installation and repair to replacement and maintenance. We offer:
Gas floor furnace repair
Old gas furnace repair
Furnace servicing
Furnace blower motor replacement
Our company houses experienced technicians and guarantees excellent success rates of Bremerton gas furnace services. So, reach us at (206) 690-3362 any time if you encounter any Bremerton gas furnace issues, and we will send our technicians to assess and tackle the situation effectively.