Do you have leaky pipe repair Seattle Washington needs ?  Who do you call when you have sewer line repair issues ? Doe your sewer line needs to be replaced ? You need a 24 hour sewer line repair company that can also do camera inspections. Just remember that not all plumbers provide the same level of work. Not all plumbers are  equal: having serviced the Seattle Washington area we know what it takes to creating a happy customer. High quality plumbing services backed by licensed plumbers who are dedicated to making your plumbing plumbing problems go away.
Leaky Pipe Repair Seattle Washington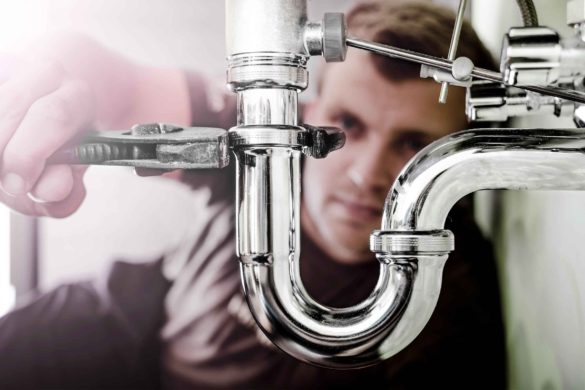 When looking for a local plumber, you should think about what's of value when it comes to your job that you need done. Some plumbers are more trained than others in regards to certain areas. For example your plumber may have experience in water heater repairs but may not know how to do sewer line repairs. Some people will use a handyman but just realize a handyman may not have the skills necessary to do more advanced plumbing.
Clogged Drains
Even if you have a simple job like say a clogged toilet having an unskilled person handle your issue can result in you spending much more money. When you have a leaky pipe repair Seattle Washington need you may need to replace the pipe or have part of your pipe fixed. Be sure to call a professional at Joe's Plumbing Co. to come and assist you with your plumbing issues. At our plumbing company we do not hire an answering service to deal with our phone calls. So when you call you get to speak to a someone who works at our company.
Emergency Plumbers
Sometimes plumbing emergencies can not wait until Monday. This is why at Joe's we operate services on the weekends and nights because when a plumbing problem strikes, we want to be there early or late to help you with your needs. Some agencies will make you wait until the next week to get started but we here at Joe's are here for you and want to handle your issues with quality services. For seniors needing home health care
Sewer Line Repairs in Seattle, Washington
If you are in need of professional sewage line repair services in Seattle that is reliable, fast and professional, we are who you are looking for. With several years of experiences servicing the Seattle area, numerous satisfied customers and countless referrals, we are just the best for the job.
Damaged Sewer Lines
When you have a damaged sewage line and you don't get it fixed on time or employ someone who isn't skilled in carrying out sewage line repairs, you are bound to experience sewage backup that may fill your toilets with unpleasant wastewater. In some severe case, sewer pipes will completely collapse rendering the entire system useless. When this occurs, it will cost a lot more to fix it. But when you engage the services of professionals like ours, we will solve the problem professionally at less cost and prevent this kind of ugly scenario from playing out.
Essentially, we have two options available to fix that your damaged sewage line depending on your preference and budget and they are explained below;
Option One: Traditional sewer line repair and replacement
Although this method is widely known method of repair, it is also the most expensive and time consuming because it involves the digging up of the entire area surrounding the sewer line in order for the repairs to be carried out. Once the damaged pipe is exposed, it is removed and replaced with a new one. Although, some plumbing contractors still employ this method of repair, it is completely outdated and unnecessary because it will warrant that heavy duty construction equipment will be brought in to dig up the ground in order to locate the pipe. If this pipe is located under your lawn, flowerbeds or even your garage floor, imagine the extent of damage that will be done and the financial outlay require to fix it.
Option Two: Trenchless sewer pipe repair and replacement.
This method is less expensive and would not require any digging up in order to repair or replace the sewer pipe.
There are two ways in which the trenchless sewer repair can be done. The older sewer pipes that are in decent shape can be relined while those with severe damage will be repaired using the bursting method. To do pipe relining, a small access hole is dug near the sewer line and a resin-coated tube is pulled through the inside of the existing pipe. The resin hardens and forms a new pipe within the existing pipe and this wouldn't affect the free flow of wastewater.
The pipe bursting is done by pulling a new, continuous pipe made of high density polyethylene material through the existing sewer line. This new pipe breaks the old pipe as it is pushed outwardly.
These two methods are very effective and should last for more than fifty years.
Contact us today to use our professional expertise to repair or replace that your damaged sewage pipe and we guarantee your satisfaction When the time comes for Leaky Pipe Repair Seattle Washington call Joe's Today