Do you need Plumber Gatewood WA by Joe's Plumbing & Heating Co.?
The fact of the matter is that plumbing emergencies happen at times we least expect hence why it is an emergency. Our drains get clogged and our toilets get backed up on weekends and in the late evenings. Who do you call when you need an emergency 24 hour plumber ? At Joe's Plumbing & Heating Co. we have the skills and experience necessary to provide you the plumbers needed to get the job done.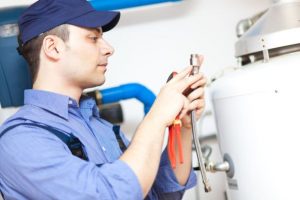 REASONS WHY YOU CAN CHOOSE US FOR YOUR PLUMBER GATEWOOD WA
At Joe's Plumbing & Heating Co., emergency service and 24 hour plumbing is our large focus. We take pride knowing that we assist with providing fast and reliable services that are handled with professionalism and care.
Fix clogged drains
Repair broken water heaters
Fix leaky pipes and dripping faucets
Sewer Line Repairs
New Pipe Replacements
Camera Inspections
EXPERIENCED PLUMBERS
From years of experience on the field a small problem if not fixed ends up costing more money when water damage is involved. Sitting on a plumbing issue for any long period of time can increase your chances of having major set backs. All plumbing systems are similar yet unique to their own ways. Make sure you have plumbers who understand the following.
Respond quickly
Fix the problem promptly
Tidy up on work site
Equipped Vehicles
WHY HIRE US WHEN PLUMBER GATEWOOD WA?
With so many people and so few plumbers in Seattle we are the plumbers who drain your pipes not your wallets. Handling your job in a quick but effective manner is why we are here. In addition to plumbing we also work with water heaters and sewer line fixtures along with new plumbing construction services. Ask us about our free estimates.
MAKE SURE YOUR PLUMBERS HAVE THE FOLLOWING
License
Bond
Insurance
After Hour Phone Calls
Multiple Plumbers
Specialty Plumbers
SEWER LINES ISSUES
Sewer lines are playing a major role behind the overall functionality of your home. However, issues can take place in the sewer lines along with time. When such issues come up, it is important for you to go ahead with appropriate solutions as soon as possible. Then you will be provided with the opportunity to overcome the negative consequences that can take place as a result of them.
You will not be able to get the sewer lines repaired on your own. Hence, you will need to seek the assistance of a professional service provider. That's where Joe's Plumbing & Heating Co. will be able to assist you with. Joe's Plumbing & Heating Co. Co provides a large number of sewer repairing solutions for the individuals like you. Those services include clearing the sewer lines to help you get rid of the blocks as well. Blocks can be considered as the most common issue that can take place in the sewer lines. When you ignore these blocks, the accumulated stress can crack the existing lines. This can lead you towards many other negative effects.
HOW TO IDENTIFY
To identify the exact location of the block and get a clear view of the nature of the block, video cameras will be used. The video camera will be sent along with sewer line to get all required information. Several reasons can contribute towards blocks in the sewer lines. For example, if you have little kids at home, their toys would block the sewer lines. A block in a single point would back up until sewage water comes out from all possible locations. The landscape that you have in your yard is also in a position to contribute a lot towards the issues that you can get in the sewer pipes. For example, tree roots can damage the sewer lines that you have. If you have sewer lines that are made out of clay, there is a high possibility for them to end up with damages due to tree roots.
TEAM OF PROFESSIONALS
No matter for what reason your sewer line has got damaged, you can contact us and ask for the professional services that we offer. We will be able to dispatch a team to come to your place, inspect the nature of the issue and provide you with the service that you are in need. Therefore, you will be able to fix the issue in the sewer line, along with all other issues associated with, such as the bad odor.
EMERGENCY ISSUES
Plumbing failures can take place at any given time of the day. For example, a sudden burst in the pipe can lead you towards a lot of hassle and frustration. In such a situation, you expect to get the issue fixed by a professional plumber within a short time period. That's where the professional plumbing services will be able to assist you with. During a pipe burst, water will continuously come out of the pipe. This can make you end up with a massive water bill at the end of the month as well. To make sure that you don't end up with such a massive water bill, you must get in touch with a plumber who can come to your place and provide you with the service you need within a short period of time.
DO NOT WAIT
You cannot wait for a day or longer to get a burst pipe fixed. You need to get the job done within a couple of hours. That's where the emergency plumbing services will be able to provide an excellent assistance to you with. They will help you with all your emergency situations, such as busted pipes, dripping faucets and running water. Even though it doesn't sound like an emergency to you, you need to make sure that it sounds like an emergency to the plumber that you hire. Then you will be able to get a serious job done, without any hassle. You will be able to get professional plumbing services for both residential as well as commercial plumbing requirements. The emergencies usually arise during the most inconvenient times. But in such a situation, you don't need to worry about anything because the emergency plumbing services are available to get to your place and fix the issue within a matter of few minutes.
GET PROFESSIONAL HELP
Even when you come across such a water problem, you need to get rid of accumulated water within a short period of time. Then you will be able to minimize the extent of the damage caused by water. That's where a water restoration company will be able to assist you with. The sooner you act, you will be able to minimize the damage up to a great extent.