Needing Professional Plumber Shelton Washington services?
Here at Joe's Plumbing & Heating Co. services our plumbing services are made to be for the working man and woman. We back up our work and have warranties. Why settle for unlicensed and unskilled plumbers in Washington who do not assume liability should something go wrong. You should feel at ease knowing a professional plumber contractor is assisting you with your plumbing needs.
ADDITIONAL SERVICES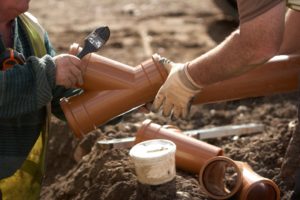 Do you need assistance with your sewer line repair in Shelton Washington ? Do you have water heater repair Shelton Washington issues ? Wouldn't you like Free Plumbing Estimates in Shelton Washington when you need a plumber ? In addition you want affordable rates for our plumbing contractors Shelton Washington. Getting assistance with things like Sink Installation Shelton Washington, Leak Detection Repair Shelton Washington, Rooter Service Shelton Washington, Gas Line Installation Repair Shelton, Drain Cleaning Shelton Washington, Sewer System Installation Shelton Washington. Many agencies charge $150.00 dollars just to come out and inspect your issue. Some companies do not even credit the service call to the job done.
PLUMBER SHELTON WASHINGTON
Here at Joe's Plumbing & Heating Co. we are based around Seattle and service surrounding cities Helping customers with their plumbing is what we are about. Our goal is saving you time and money and ensuring our jobs are done correctly. We clean up after our work and walk you through every step. In addition make sure to mention if you are a senior citizen or veteran. We also have services as Toilet Repair Shelton Washington, Leak Detection Shelton Washington, Faucet Repair Shelton Washington, Hydro Jetting Shelton Washington
JOBS WE DO!
Pipe Repairs Shelton Washington
Main Sewer Line Shelton Washington
Commercial Main Lines Shelton Washington
Water Heater Replacements And Fixtures Shelton Washington
Leaky Kitchen Sink Shelton Washington
New Toilet Installation Shelton Washington
COMMON ISSUES
Joe's Plumbing & Heating Co. Shelton Washington Aim is to offer service backed by quality. Leaks in pipes can go unseen because they are not visible. These leaks waste water and cost you money. Older faucets may leak and a leaky wasting up to 3,000 gallons of water per year. You realize that is enough water to take over 150 showers. The EPA( United States Environmental Protection Agency) indicates a trillion gallons of water is wasted each year in USA due to these leaks. Industry Changing Plumbing Services
Joe's Plumbing & Heating Co. Company requires our workers be held to a standard of professionalism. Unskilled workers can cause damage and worse yet if they are not licensed they may not be liable for damages. Imagine having a job done and damages occurring only to learn your service was done by someone with a license or insurance?
ADVANTAGES OF OUR PLUMBER SHELTON SERVICES
Clean Up
Explained Work
Licensed Techs
Bonded Techs
Insured
Flexible Times
Evening Work
Experienced
FREE PLUMBING ESTIMATES SHELTON WASHINGTON -EMERGENCY SERVICES
If your toilet is not draining or if it stops working who do you call ? How can you find a reliable plumber in Seattle that delivers with customer satisfaction ? Some plumbing fixtures are minor others can be expensive. If your house floods at 4 am, it's vital a emergency plumbing service from Joe's get to you to delay more damage.
SEWER LINE PROBLEMS
Bad Smells
Not Clear Water
Flushing Issues