Sammamish Gas Fireplace Insert
If you are looking for seasoned professionals to install or replace a gas fireplace insert in Sammamish, WA, stop the search here! Joe's Plumbing & Heating Co. Co. offers comprehensive services to help the community residents enjoy efficient and stress-free use of their Sammamish gas fireplace insert for years.
A traditional wood fireplace is no longer as popular as before because of the hassle and expense involved in its use. Many people opt instead for a Sammamish gas fireplace insert installed within the existing fireplace. Contact us if you, too, want to get:
Gas fire insert
Gas wall fireplace insert
Propane fireplace insert
Gas insert
Gas log insert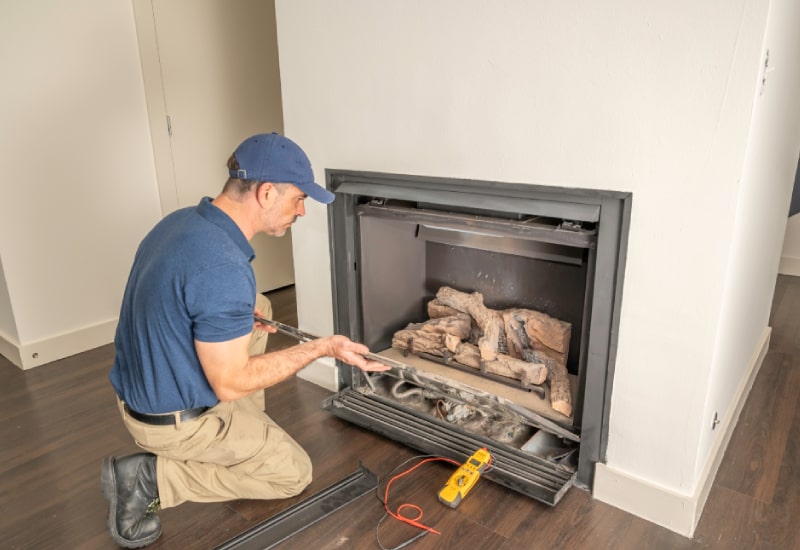 We can handle Sammamish gas fireplace insert installation for both vented and vent-free models. Our technicians can also help you assess the options in design, finish, and media (logs, glass, rocks) of the available inserts. Dial (206) 690-3362 to learn more about our Sammamish gas fireplace insert installation services.
Speak To Us
Sammamish Gas Fireplace Installation
The many decisions taken during home construction or renovation could include getting Sammamish gas fireplace installation done. A propane fireplace or a gas fireplace insert provides consistent heat, is energy-efficient, and is easy to maintain. Investing in Sammamish gas fireplace installation proves especially beneficial during power outages during winter storms.
Contact Joe's Plumbing & Heating Co. Co. if you want Sammamish gas fireplace installation on a new or existing property. We can install an indoor or outdoor:
Gas fireplace
Gas log fireplace
Gas burning fireplace
Gas stove fireplace
Reach us at (206) 690-3362 to schedule our Sammamish gas fireplace installation services. Rely on us to send over duly qualified and experienced technicians to carry out the job. The foremost objective of our family-owned and operated company while doing the Sammamish gas fireplace installation is ensuring your enjoyable and safe use of the heating system.
Speak To Us
Sammamish Gas Fireplace
A Sammamish gas fireplace adds incredible value to a property and great comfort to the lives of people using the place. That is why Joe's Plumbing & Heating Co. Co. recommends buying a high-grade product and hiring the right professionals for all Sammamish gas fireplace services.
We offer extensive experience, exceptional skills, and top-notch resources for handling your Sammamish gas fireplace jobs. You can hire us for:
Fireplace installs
Fireplace replacement
Fireplace servicing
Fireplace repairs
Make us your first and last call for Sammamish gas fireplace installation and other services. Hire us with complete peace of mind that your job is in the most capable hands. Dial (206) 690-3362 now to discuss your Sammamish gas fireplace needs with our experts.