Sammamish Plumbing
Are you tired of using your plunger to clear up clogs in your toilet? Get instant plumbing assistance in Sammamish, WA, from Joe's Plumbing Co.! Frequent toilet clogging is a sign of an underlying problem. Our third-generation Sammamish plumbing crew can instantly detect and fix these underlying problems.
Our Sammamish plumbing team works with top-quality repair parts, domestic pipes, and fittings. If the mechanical components of the toilet or plumbing system are damaged, our Sammamish plumbing crew can perform instant repairs. We also offer:
Water heater installation
Water leak detection
Sewer line repair
Replace sink drain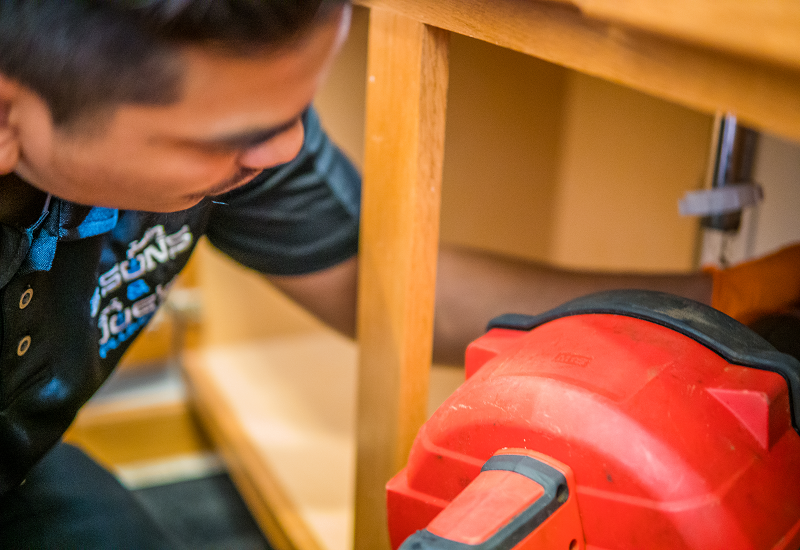 Fully licensed and insured, our Sammamish plumbing crew specializes in repairing all types of sewer and plumbing systems. Call (206) 690-3362 to schedule a visit from our experts.
Speak To Us
Sammamish Plumber Near Me
"Is there a plumber near me who can address all my plumbing and heating needs at an affordable price?" Yes, there is! Joe's Plumbing Co. is the best, full-service Sammamish plumber near me. Every Sammamish plumber near me in our team can handle all aspects of plumbing, from minor leak repairs to major system renovations.
We are the most highly-rated Sammamish plumber near me because no job is too small or big for us. Our highly-trained and tested plumbing technicians work with advanced tools. That's why we're the best Sammamish plumber near me in providing emergency services. We also provide:
Leaky faucet repair
Sink plumbing
Clogged bathtub drain
Toilet installation near me
Call (206) 690-3362 now to get instant access to the best Sammamish plumber near me. Let's discuss what types of repairs you need!
Speak To Us
Sammamish Plumbers Near Me
Are you worried about the costs of repairing your water line? Forget about costs and team up with Joe's Plumbing Co., the most affordable Sammamish plumbers near me now. We are the go-to company for everyone who needs plumbers near me because we offer 360-degree plumbing packages.
Our Sammamish plumbers near me can replace, repair, and install toilets, faucets, sump pumps, water lines, and water heaters. We are also the only Sammamish plumbers near me to offer 24/7 emergency services. You can call us anytime you need:
Leak detection services near me
Gas pipe installation
Plumbing and drainage
Sink drain plumbing
(206) 690-3362 is the only number to call whenever you need Sammamish plumbers near me. Our drain-clearing experts, heating and cooling engineers, and Sammamish plumbers near me all work 24/7, under one roof. Book our quick and reliable services today!