Do you need Sewer Line Repair Seattle Washington Services?
At Joe's Plumbing & Heating Co. Company we offer sewer line repairs to assist clients in Seattle and near surrounding areas. When you need a licensed professional plumber to get the job done you know you can count on us here at Joe's Plumbing & Heating Co. Company. Offering services for 24 hours day and providing quick installations of sewer lines is what we are know for. Services like new garbage disposals and commercial sewer line repairs is all apart of what we do.
SOME OF THE MANY SERVICES WE PROVIDE FOR SEWER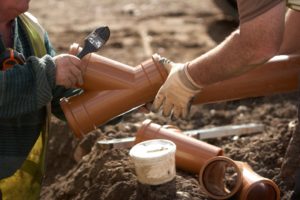 LINE REPAIR SEATTLE WASHINGTON
Emergency Sewer Line Repairs
Frozen Pipe Repairs
Sewer Break
New Sewer Line Installations
Utility Sewer Line Repairs
Hire an Affordable Plumber
We here at Joe's Plumbing & Heating Co. Company take pride in being able to assist you with your needs. Some companies charge large amounts and we can give you a general idea of what your costs would be before we even come out.
When you need a bathroom upgrade when the job for your sewer line is completed. Our skill level in residential plumbing and sewer line repairs is what we do. We realize that keeping customers happy and keeping you happy is what we intend to do.
Other Services We Provide
Water Heater Repairs
New Plumbing Construction
Water Damage Restoration
New Toilet Installations
Shower Faucet Installs
Tank less Heaters
When the time comes and you need plumbing services near you that are affordable give us a call today and we can come out for free and give a estimate on what your plumbing costs would be.
Our Sewer Line Repair Seattle Washington is here to have cost effective and great service. In addition we have live people you can speak to over phone. Ask us about our other services as well.