Shoreline Furnaces
Furnaces in Shoreline, WA, and elsewhere add great value to the properties on which these are installed. All home and business owners undoubtedly want an effective, affordable, and convenient heating system. Shoreline furnaces offer them an excellent option for meeting their indoor heating needs to their utmost satisfaction.
At Joe's Plumbing & Heating Co. Co., we are glad to provide highly professional services to help people keep their living spaces and workplaces warm with high-performing Shoreline furnaces. Our capabilities include handling jobs for:
Furnace system installation
Furnace repair
Furnace replacement
Furnace servicing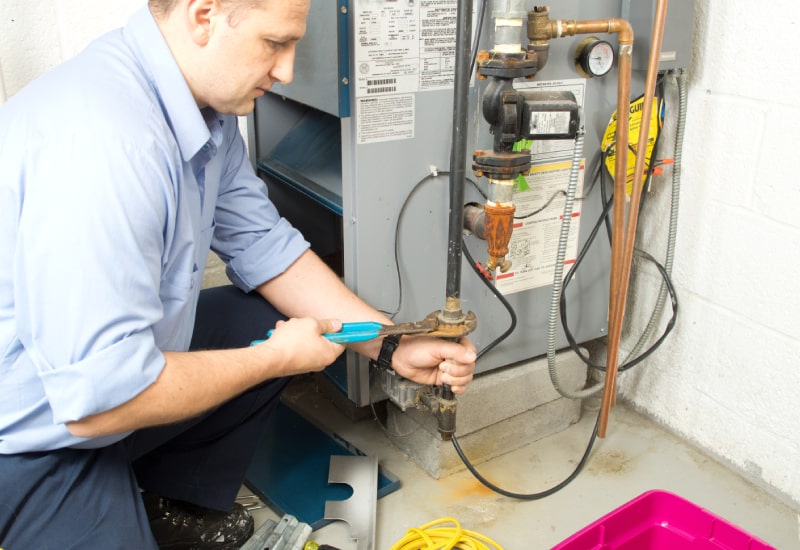 Our company is staffed by technicians with rigorous training and vast experience in working on Shoreline furnaces of different types, makes, and models. We are available at (206) 690-3362 to cater to residential and commercial property owners looking for proven pros to work on their Shoreline furnaces.
Speak To Us
Shoreline New Furnace
The purchase of a Shoreline new furnace is not something that fills you with joy! However, shopping for a Shoreline new furnace is something you simply have to do if you want to enjoy optimal indoor comfort with minimal expense. Joe's Plumbing & Heating Co. Co. would be happy to help you explore the options in furnaces.
We suggest that you pick a Shoreline new furnace keeping in mind critical aspects like unit size, AFUE rating, thermostat programming, burner type, warranty, energy rebates, and price. We are here to address all your concerns or queries regarding:
New HVAC system
New heater cost
Cost to replace furnace
Experts to install new heater
It is advisable to consider buying a Shoreline new furnace as an essential investment instead of an unavoidable expense. Meanwhile, hiring seasoned professionals like us to size and install the Shoreline new furnace is the best way of ensuring your satisfaction with the returns on this investment. Contact us at (206) 690-3362 today!
Speak To Us
Shoreline Furnace Installation
You cannot afford to neglect proper Shoreline furnace installation. The accuracy of new furnace installation significantly impacts the overall performance of your heating system. Bring in the HVAC experts at Joe's Plumbing & Heating Co. Co. for Shoreline furnace installation if you want maximum efficiency, lifespan, and reliability from the unit.
We entrust the Shoreline furnace installation job to highly competent technicians. They come to you with proven expertise in installing furnaces of all types, including:
Gas furnaces
Electric furnaces
Central furnaces
Wall furnaces
Lose no time in calling us at (206) 690-3362 to schedule Shoreline furnace installation on your property. Our heating technicians look forward to serving you. Rely on us for impeccable, code-compliant Shoreline furnace installation done with meticulous attention to detail.