Shoreline Heat Pump System
A heat pump system is an essential heating solution for Shoreline, WA, properties. They operate on a similar technology as refrigerators, which extract heat from sources and later transfer it to other channels. Get a Shoreline heat pump system to keep temperatures regulated and comfortable in all types of weather.
Remember to contact Joe's Plumbing Co. for Shoreline heat pump system services. We deal in various Shoreline heat pump systems services, including installation, repair, and maintenance. Our expertise ranges across residential and commercial properties to offer maximum accessibility. We can help with:
Mini split heat pump
Air source heat pump
Geothermal heat pump
Ductless heat pump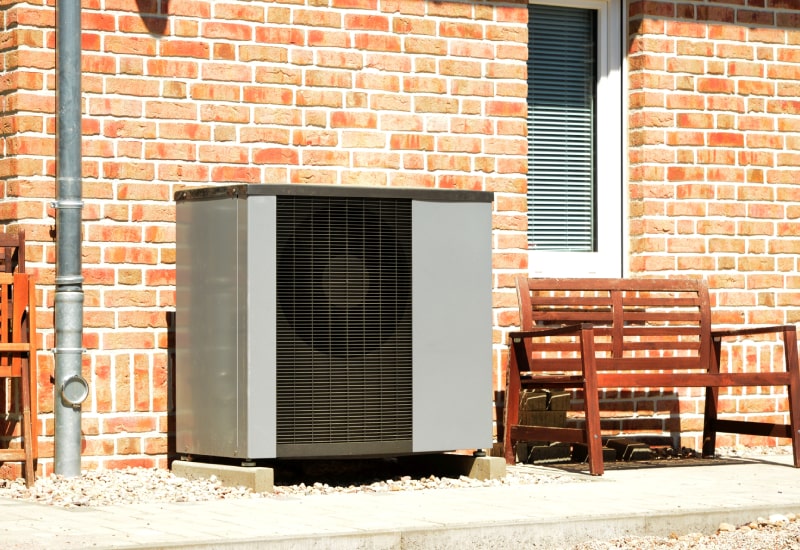 Dial (206) 690-3362 to schedule an appointment with our experts for the Shoreline heat pump system. We offer comprehensive solutions to meet the different demands with maximum efficiency. Our services are priced at accessible and convenient rates to provide comfort and ease to the clients.
Speak To Us
Shoreline Heat Pumps
Shoreline heat pumps serve many benefits for all users. It is an environmentally sustainable and cost-effective alternative to electric furnaces. Shoreline heat pumps are more user-friendly and adaptable than other heating/cooling devices.
If these Shoreline heat pumps caught your attention, contact Joe's Plumbing Co. We are among the top service providers for Shoreline heat pumps statewide. Our team has proficient and skilled expertise in offering personalized HVAC solutions as per demand. We offer services for:
Heat pump boiler
Hybrid water heater
Electric heat pump
Central heating pump
Do you need professionally qualified guidance for Shoreline heat pumps? Get in touch with our experts at (206) 690-3362. We are available to resolve all your ventilation needs through specialized inputs. Numerous clients prefer us for our highly professional approach to work.
Speak To Us
Shoreline Heat Pump
You can rely on a well-functioning Shoreline heat pump to have the perfect solutions for air quality maintenance. A Shoreline heat pump performs the dual functions of keeping cold places warm and warm areas cold. It would be best to get expert supervision for installing an HVAC device.
Entrust Joe's Plumbing Co. to help you with all services concerning a Shoreline heat pump. We are proficient in managing electric and natural gas-based Shoreline heat pump installation. If you have a pre-installed system, we also help you to repair and maintain it through guided supervision. We can help with:
Heat pump hot water
Heat source pump
Air source heating
Window heat pump
Do you want to know more about how we can help you with the Shoreline heat pump at your home or office? Call (206) 690-3362 to speak with a certified HVAC worker who can offer tailored solutions to specific demands.