South Hill Furnaces
Do you need help with your furnaces in South Hill, WA? Joe's Plumbing Co. offers the most comprehensive repairs, replacement, and maintenance services for South Hill furnaces installed within your residence, office, or commercial property. Our top team of experts detects malfunctions, leaks, damages, and problems with furnaces. Then, we take immediate actions to fix the damages to your furnace by using high-tech tools and superior technology.
Enjoy full-functioning South Hill furnaces that work efficiently by contacting our team for help. We can offer services for:
Industrial furnace
Best gas furnace
House furnace
Furnace fan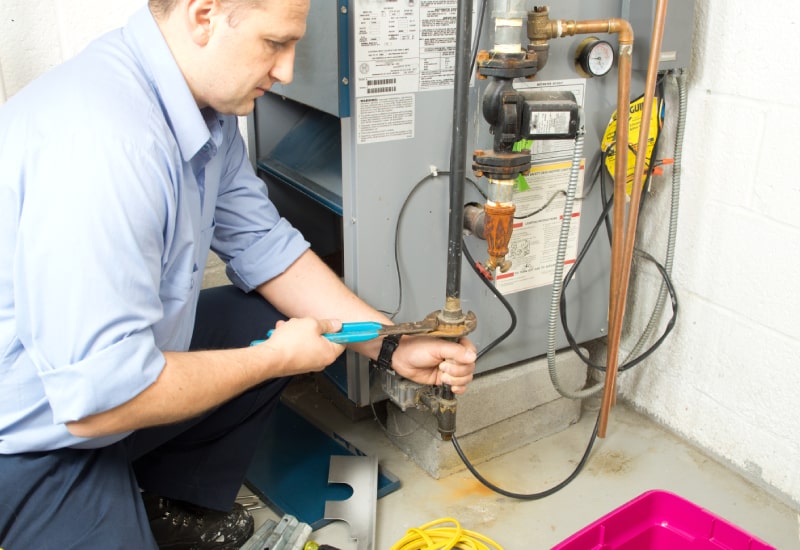 We are just a call away! Our experts are well-equipped to handle any job related to South Hill furnaces, including installs, repairs, and maintenance. Our top contractors for repairs of South Hill furnaces may be reached at (206) 690-3362.
Speak To Us
South Hill New Furnace
A South Hill new furnace has numerous benefits, such as lower bills, better cooling and heating, and noise-free functioning. Joe's Plumbing Co. can ensure you reap these benefits by offering their expertise in choosing the most efficient furnace. We will ensure that you make only the right decision and provide hassle-free installation of a South Hill new furnace.
Our team uses cutting-edge equipment that ensures the efficient installation of South Hill new furnace. Contact us for information regarding:
Oil furnace replacement cost
Cost of HVAC replacement
Electric furnace replacement cost
Air conditioner and furnace replacement cost
Customers have come to know and depend on us for South Hill new furnace installation and repair needs. If you require a South Hill new furnace for your home, call (206) 690-3362. We will provide excellent quality, friendly service, reliability, and thorough maintenance.
Speak To Us
South Hill Furnace Installation
If you're looking for a reliable South Hill furnace installation company, go no further than Joe's Plumbing Co. When it comes to installations, no job is too big or small for our highly trained contractors to handle. When you choose our South Hill furnace installation team, you can be certain that the job will be done quickly and securely.
A new South Hill furnace installation will guarantee optimum results and may even reduce your electricity bills exponentially. So, hire our team for:
Furnace duct installation
Gas furnace install
Furnace and ac installation
Replacing gas furnace with electric
No need to struggle with the South Hill furnace installation. If you're looking for a reputable South Hill furnace installation team, feel free to call us at (206) 690-3362. Our team of skilled contractors is quick and trustworthy and offers low, up-front prices and no additional charges.