Top-Rated Septic System Troubleshooting In Seattle, WA
It is common to have problems with your septic system due to inappropriate design or poor maintenance, whereas some soil-based systems may have issues because of poor soil conditions, slopes, or high groundwater levels. It is possible to clog a system when solids in the tank migrate into the drain field because of not performing routine maintenance. To keep your septic system clean and well maintained, you should hire the best maintenance plans that take care of your septic to keep it functioning smoothly in the long run. And you must pump out your septic tanks at least every three to five years for safe and smooth operation.
We at Joe's Plumbing & Heating Co. & Heating provide top-rated septic system troubleshooting, repair, and maintenance services for both commercial and residential needs in Seattle and its surrounding areas. Being a reputed plumbing company in Seattle, we have served thousands of homeowners for years with our best-in-quality septic services tailored to your home and business needs. We at Joe's Plumbing & Heating Co. & Heating also recommend conserving water and products to reduce the load on the system and enhance its life expectancy. Need fast and reliable septic system troubleshooting, cleaning, or maintenance services near the Seattle area? Talk to us today!
Emergency Septic System Troubleshooting Service You Need
We are a family-owned and operated company, providing emergency septic system troubleshooting services for Seattle customers to address their residential and commercial needs at affordable prices. The septic plumbers at our company can help if you want to remodel your home, have plumbing problems all the time, or dream of having the seated shower that you always wanted. Our septic system troubleshooting service near Seattle provides affordable solutions to all septic problems. Whether you need plumbing or fixture needs, we are ready to assist you, regardless of what goes wrong with your septic system. We can detect even the tiniest problem in your septic system, no matter how big or small they are. We also provide frequent checks and maintenance services to keep your septic tanks working properly. At Joe's Plumbing & Heating Co. & Heating, we provide an array of septic services;
Septic system inspections & troubleshooting
Septic system repair & installation
Septic system cleaning maintenance
Septic system replacement
In addition to preventing the occurrence of environmental problems due to improperly functioning septic tanks, we can also maintain the health of the local environment. If you are looking for the best emergency septic troubleshooting and cleaning services at affordable prices, turn to Joe's Plumbing & Heating Co. & Heating to meet all your custom septic needs. Contact us today at (206) 690-3362 to schedule an online appointment with our septic service experts!
Get Seamless Septic Tank Cleaning Services For Your Home
Septic experts at our company have the required experience and skills to troubleshoot sewage problems and install alarms that notify you when water levels reach a predefined level. Are you looking for reliable & cost-effective septic system maintenance and troubleshooting services in Seattle? You can count on Joe's Plumbing & Heating for all your custom septic system needs and requirements in a quick turnaround time and budget. Whether you need septic system repair, cleaning, or maintenance services, we can help. Contact us today at (206) 690-3362!
Quality Septic System Troubleshooting & Repair For Your Home or Business Needs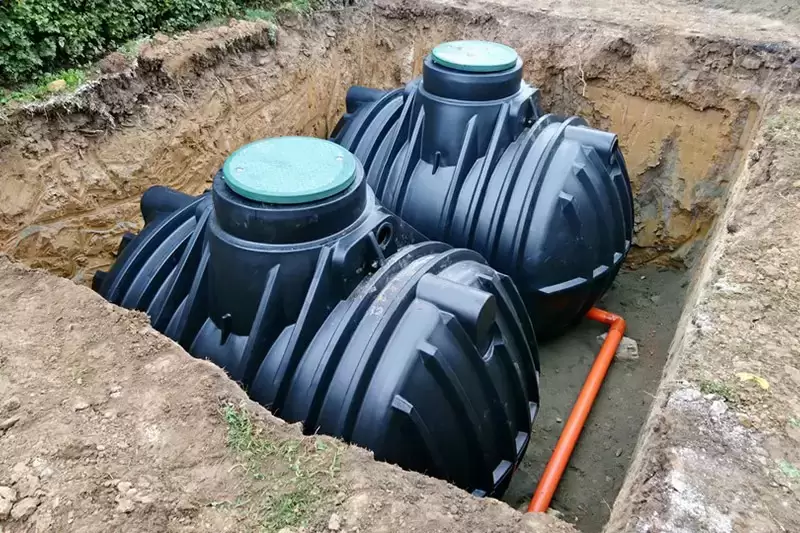 Being a well-established and reputed septic firm, we serve homeowners and business owners with best-in-quality septic services available 24/7, 365 days a year, to help you with all your septic needs on time. The company equips its staff with the latest tank assessment and monitoring systems to provide the best quality of service on time. The septic tank experts at Joe's Plumbing & Heating Co. & Heating can inspect higher costly or dangerous systems problems to save homeowners thousands of dollars in repair and maintenance costs. We are highly experienced in septic system troubleshooting, count on us for all your commercial and residential septic system needs in a quick turnaround time and budget. Our plumbing experts can help you with everything from a basic plumbing inspection to replacing every pipe in your house. We offer a comprehensive range of septic service solutions for commercial and residential units;
Sewage pump repair
Commercial septic issues
Drain field maintenance
Sewage pipes fixes
When you call us, we will visit your property and inspect the issues as soon as possible. After we detect a problem, we will clean out the damaged area of the pipe and replace it if necessary. Clogged sewer lines and drain field pipes can cause backups, and we will attempt to clean them out. We can also remove offending plants to prevent further damage.
Premier Septic System Troubleshooting Services For Your Business
We provide a wide range of services, from septic system maintenance, replacement, and repair to leaky faucets and bathroom remodels. The septic technicians at Joe's Plumbing & Heating can troubleshoot, repair, unclog, or maintain your septic system more efficiently. Our licensed septic technicians have worked on septic systems of all sizes to ensure you get the best possible service on time. Schedule a quick call to discuss your requirements with our licensed technicians today at (206) 690-3362!
Why Choose Joe's Plumbing & Heating Co. & Heating For Your Septic System Troubleshooting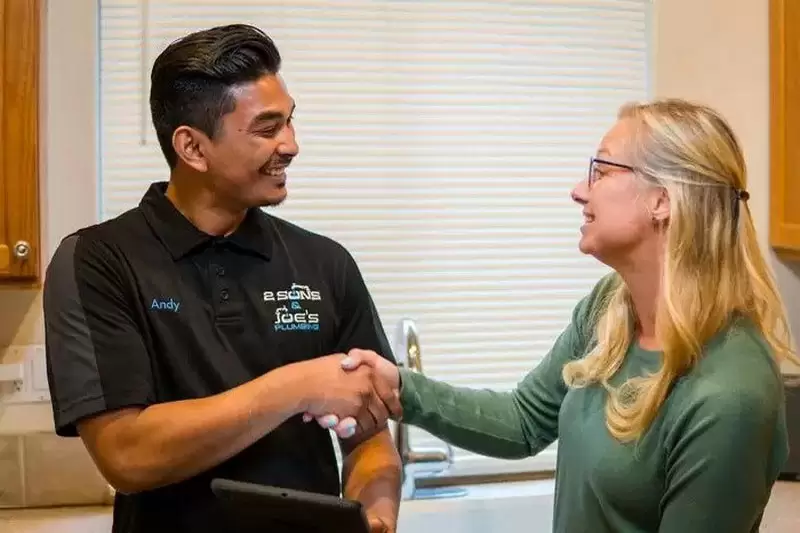 We are a full-service septic company providing unmatched septic system troubleshooting & issues services for your commercial and residential needs at affordable costs. At Joe's Plumbing & Heating, we are a team of experienced septic professionals who will pump and clean your septic tank as needed to ensure it continues to function properly. We offer the best diagnostic and troubleshooting services, from repairs to drainage systems, sewer lines, and septic systems. If your septic system is malfunctioning or not working as expected, rely on our septic tank specialists. With years of experience in the field, we can diagnose your septic system problem and troubleshoot it to discover what is causing clogs, scum, and waste buildup.
Our team of septic specialists determines the best solution to fix the problem once we find and access the issue. Using a diagram of your system, we can identify the absorption field and tank cleanouts so we can simplify repairs and prevent lawn damage. We also provide on-site septic system inspections to determine the status of the wastewater disposal and treatment system on-site. The contractors we work with understand the proper ways to preserve important bacteria in septic tanks and provide professional drain and sewer line cleaning, septic system cleaning, and water damage repair services whenever you need them. Don't wait! Call us today to have an in-house consultation with our septic service technicians at (206) 690-3362!